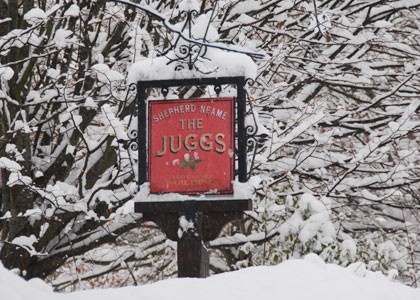 The local pub, The Juggs
Only a ten minute walk through the village, this hearty and traditional English pub boasts an excellent array of food. It is filled with character and atmosphere and is the perfect place to meet friends or eat dinner. It is very child-friendly and accepts well-behaved dogs.
St Pancras Church, Kingston
The local church is only a ten minute walk away from Nightingales. Reverend Geoff Daws is the rector and offers many services:
Holy Communion - every first Sunday at 8:30 am for thirty minutes.
Family Service - every first Sunday at 9:45 am for forty minutes.
Parish Communion - every second and fourth Sunday at 9:40 am for fifty minutes.
Morning Worship - every third Sunday at 9:45 am for fifty minutes.
Over the years St Pancras Church has been hit by lightning twice: once in 1865, and once more in 1874. In the 13th century it was built from stone and flint rubble.